Le GIANT International Internship Programme (GIIP) permet d'accueillir des étudiants hors-Europe pour des stages de recherche de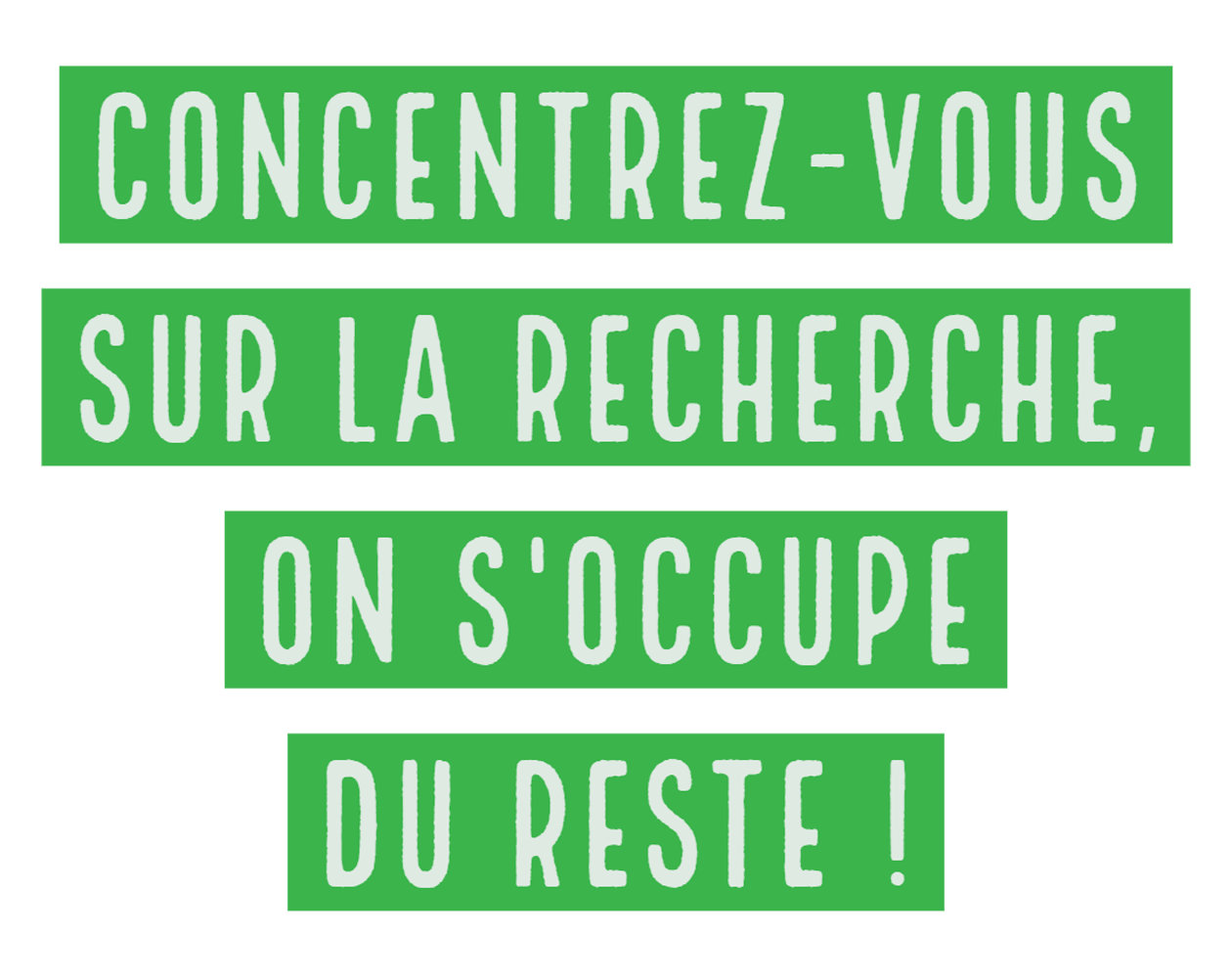 10 à 12 semaines. Ils sont présélectionnés par leurs universités (en été : MIT, Penn, Northeastern, UC Berkeley, Stanford…).
GIANT les accompagne dans les démarches administratives et logistiques, et organise un programme d'activités scientifiques et culturelles en-dehors du temps de laboratoire. La gratification de stage reste à la charge du laboratoire d'accueil. Vous trouverez plus d'informations sur le fonctionnement du dispositif dans ce guide de l'encadrant et un résumé dans cette présentation.
Les objectifs du GIIP :
d'attirer de brillants étudiants (undergraduate, master's or PhD) à Grenoble
de structurer des partenariats avec des écosystèmes d'innovation de rang mondial
de soutenir le rayonnement international du campus GIANT et de l'écosystème grenoblois.
Plus de 300 stagiaires ont été accueillis depuis 2011 et 10% sont revenus en stage, thèse ou postdoc, et plusieurs projets financés bilatéralement ont vu le jour.
Pour accueillir un stagiaire à la session d'été (~mai-juillet) ou d'automne 2022 (~septembre-décembre), soumettez un sujet de stage avant le 17 décembre 2021 à internships@giant-grenoble.org, selon le modèle disponible ici: template d'appel à sujets 2022.
Assurez-vous que ce sujet est bien comptabilisé dans les arbitrages internes de votre unité, réservé au GIIP, et informez nous au plus vite s'il devait être retiré.
Contactez-nous également si vous souhaitez accueillir un stagiaire d'une université avec laquelle vous travaillez et qui n'est pas déjà partenaire, le GIIP est ouvert à de nouveaux partenariats : internships@giant-grenoble.org.
Eligibilité: laboratoires du CEA, CNRS, EMBL, ESRF, GEM, ILL, Grenoble-INP, UGA et startups/entreprises locales, pour des stages de recherche ou R&D.
Les startups de la région grenobloise sont également susceptibles d'être intéressées par le GIANT International Entrepreneurship Programme pour des sujets plus variés.
Call for projects 2022 – GIANT International Internship Programme (summer & autumn)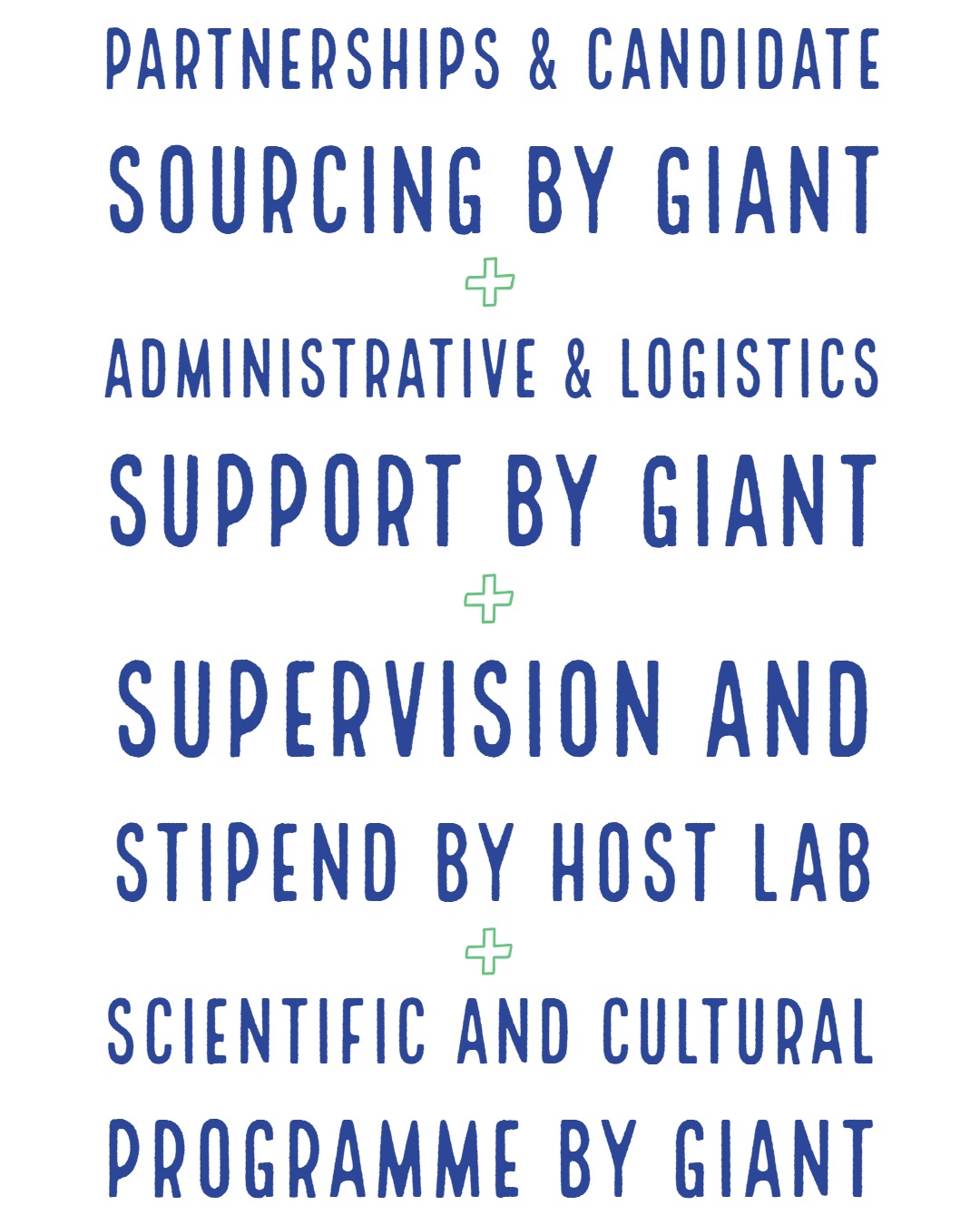 The GIANT International Internship Programme (GIIP) facilitates 10 to 12-week summer internships for non-European students preselected by their universities (for the summer intake: MIT, UPenn, UC Berkeley, Stanford…).
The host unit provides the basic internship stipend and GIANT provides support for administrative and logistical matters, and organises scientific and cultural activities after office hours. You'll find detailed information on how the GIIP works in this supervisor guidebook and a summary in this presentation.
The GIIP is GIANT's flagship international programme and are aims at:
attracting and retaining high-potential students (undergraduate, master's or PhD) in Grenoble
structuring partnerships with world-class innovation ecosystems
raising the international profile of the GIANT campus and of the Grenoble area.
0ver 300 students have been hosted on the GIANT campus since 2011, mainly in research laboratories.
If you'd like to host an intern for the 2022 summer (~May-July) and/or autumn (~September-December) intakes, please submit a research topic to internships@giant-grenoble.org by 17 December 2021, using the template available here: GIIP template for research projects 2022.
Please make sure that this project is approved internally within your lab, reserved for the GIIP, and keep us informed asap if you have to withdraw it at any point.
Contact us if you'd like to host an intern from a university with which you are working, but which isn't a GIIP partner so far: internships@giant-grenoble.org.
Eligibility: Laboratories affiliated to CEA, CNRS, EMBL, ESRF, GEM, ILL, Grenoble-INP, UGA as well as local startups or larger companies, for research or R&D internships.
Startups based in and around Grenoble may also be interested in the GIANT International Entrepreneurship Programme, for a larger scope of internship projects.