The French American Workshop is an annual scientific event supported by the US Consulate in Lyon, the French Embassy in Washington, and the Nanosciences Foundation, gathers academics, scientists and industry representatives. It aims at developing the French-American network around opportunities in the fields of research and industry.
It takes place mid-June, during the summer intake of the GIANT International Internship Programme to give GIIP the opportunity to build their transatlantic network.
The programme includes:
Conferences,
Poster sessions for students to showcase their work and background,
Visits of state-of-the-art research facilities in Grenoble,
Testimonials and presentations of research experiences on both sides of the Atlantic,
Gala dinner
More information on the 2017 edition on the GIANT website.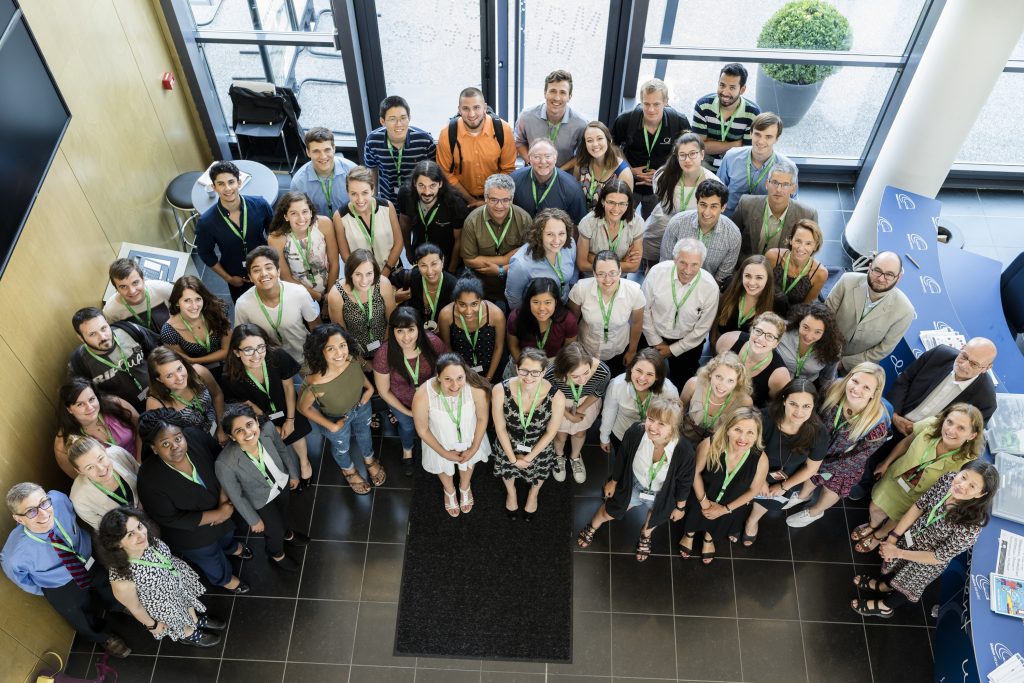 Attendees of the 2017 French-American Workshop