The French American Workshop is an annual scientific event supported by the US Consulate in Lyon, the French Embassy in Washington, and the Nanosciences Foundation. It gathers academics, scientists and industry representatives and aims at developing the French-American network around opportunities in the fields of research and industry.
It takes place during the summer intake of the GIANT International Internship Programme to give GIIP students the opportunity to build their transatlantic network.
The programme includes:
Conferences,
Poster sessions for students to showcase their work and background,
Visits of state-of-the-art research facilities in Grenoble,
Testimonials and presentations of research experiences on both sides of the Atlantic,
Gala dinner
2022 edition of the French-American Workshop
The 9th edition of the event will take place on Thursday 30 June afternoon only at Grenoble-INP Phelma, 3 Parvis Louis Néel – 38000 Grenoble (Tram B stop Cité Internationale).
This new edition will focus on climate change issues and renewable energy.
Programme
Please note the programme may evolve. You can download the pdf version HERE.
TIME
SESSION

1.00pm

Arrival and registration

1.30pm

Opening addresses

Guillaume Thiériot | Grenoble European Green Capital 2022 Agency

Grenoble: the 2022 European Green Capital

1.50pm

Keynotes from the USA

Prof. Daeyeon Lee | University of Pennsylvania

Application of bicontinuous emulsion gels in reactive separations, heat mitigation and energy storage

2.30pm

Scientific talk

Dmitry Aldakov | CEA / IRIG

3rd generation solar cells : quantum dots and perovskites

3.00pm

Scientific talk

Valentin GOUGET | CEA / LITEN

Organic electrode materials: an alternative for greener lithium battery

3.30pm

Coffee break and poster session

Participants are invited to vote for their favourite GIIP students' poster

4.15pm

Scientific talk

Marian Chatenet | Grenoble-INP / LEPMI

Low-temperature hydrogen technologies – highlights on LEPMI's input

4.45pm

Student opportunities

Didier Devaux | CNRS / LEPMI

ENGINE: grEnoble eNerGy conversIoN & storagE winter school

5.00pm

Interaction & discussion among attendees

Discussion on climate change issues and students mobility

6.15pm

Closing session
Registration
To attend the afternoon event, please register online HERE: https://bit.ly/FAW-2022-registration
We look forward to welcoming you for this event!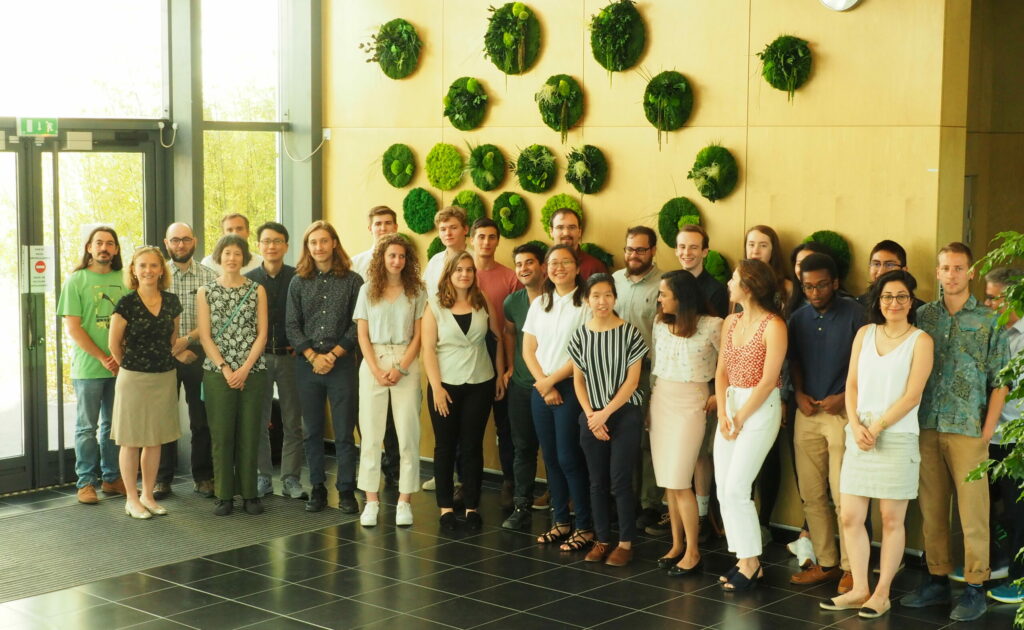 Attendees of the 2019 French-American Workshop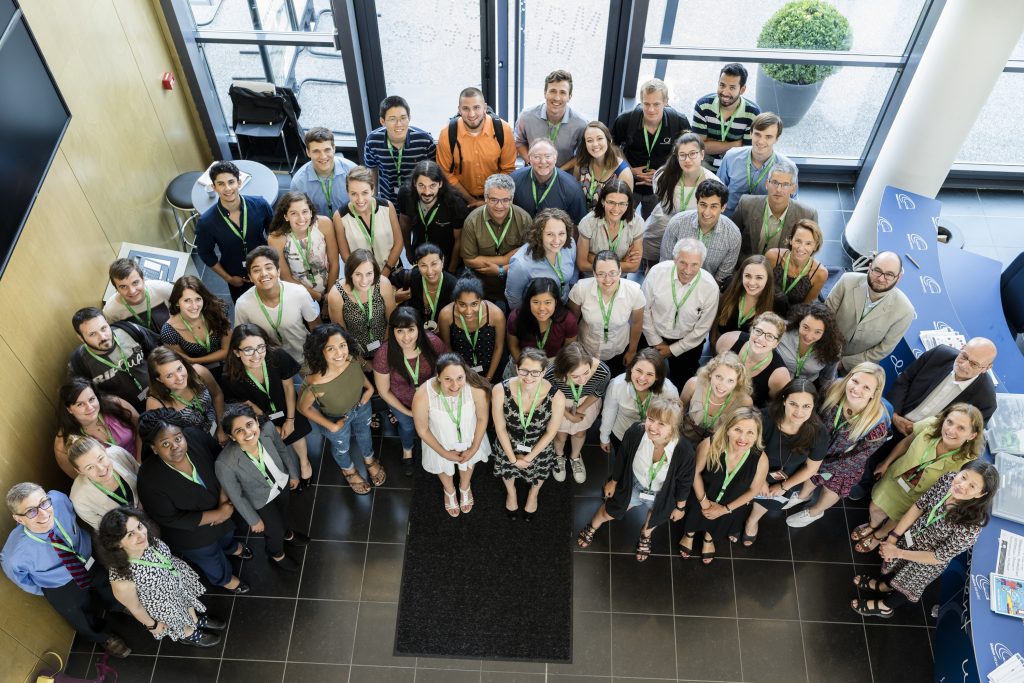 Attendees of the 2017 French-American Workshop